SHOES
We recommend not purchasing shoes from a department store. Many of these stores carry only lower end models of running shoes that do not offer the same level of support even though they look the same.
​
We recommend getting expert shoe-fitting advice by choosing a running shoe store rather than a general sports or department store, and supporting one of the many area stores that provide deals for MOTR runners! Ask your franchise owner for area running retail stores that offer us a discount. In the Twin Cities, we are sponsored by the experts at Run n Fun/TC Running who provide us 15% off. With running shoes you tend to get what you pay for, and generally the higher priced shoes have more cushion and stability, if this is needed. Most running stores even provide exchanges if you try what you buy there and they don't work out! Get fitted. You cannot AFFORD cheap running shoes if you cannot afford to be injured.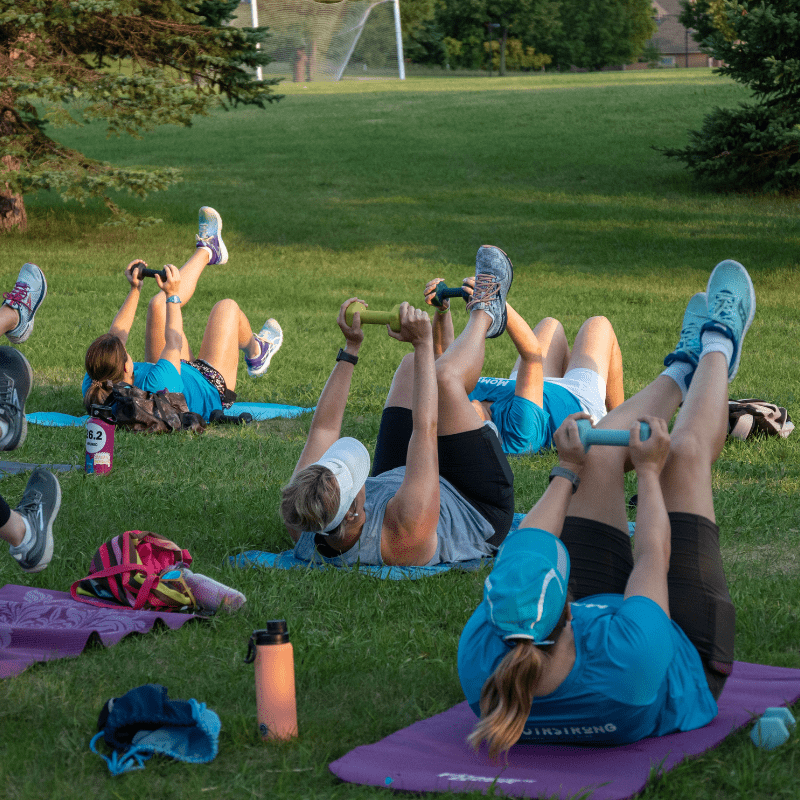 WATCH/INTERVAL APPS
Interval timing phone apps offer an economical option that has replaced watches for many. The Seconds Pro App is $5 and provides great features. For those who do want a basic watch with interval function, we recommend the Timex Ironman 50 lap sports watch because it is the least expensive we've found with the capacity to set two intervals. (Watch will be at least $30 unless on sale, and say at least "50 lap" if it is the right model. If you aren't sure keep your receipt!) This is available at Target or Walmart or online. 
MOMS ON THE RUN MERCH
Our existing clothing inventory is available through our online store. Check it frequently as we add new items throughout the year and provide great clearance deals. Orders should be placed through the online store unless we make special arrangements to pre-order new items. For any inquiries on merchandise, suggestions on new items, or to use credits on your account, please contact merchandise@momsontherun.com.