4 MILES ON THE 4TH
July 4th feels like the unofficial kick-off to summer. We're continuing a tradition we started in 2019 of celebrating the holiday with a fun run for the entire Moms on the Run family — current members, past members, family and friends.
On July 4th, many of our locations will host a free pop-up run with runners setting out for a variety of distances. We think 4 miles on the 4th sounds ideal but you can choose your distance. Even if you can't meet up with a group, please participate by tagging us in a post on social media with the hashtag #FOURonthe4th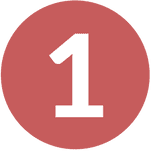 PLAN YOUR RUN
We think 4 miles on the 4th is pretty fun but maybe 7.4 miles is more your style…it doesn't really matter. You can run any distance — just get out there!


POST A PIC
Take a selfie and tag us: use the hashtag #FOURonthe4th
BUY OUR PATRIOTIC TANK
Our Run White & Blue muscle tank will ensure comfort and style for any summertime activity. It features a flowy scoop neck.
Hurry, supplies are limited!
buy now
ADDITIONAL CHALLENGES AHEAD