Moms on the Run franchises offer an excellent opportunity to build a profitable part-time business while impacting the lives of others through "Fitness, Fun & Friendship!" We have been awarded by Entrepreneur Magazine as a top low-cost franchise three years in a row! Experience the value of running a part-time business with full-time support, in the fast-growing markets for women's fitness, running and outdoor activities.
Perhaps you're excited about coaching and motivating women to achieve higher fitness levels. Or maybe you'd like to be involved behind-the-scenes, creating a network of like-minded fit mamas. Either way, you can pursue your passion with Moms on the Run.
We're looking for women who are role models for fitness and who enjoy encouraging others. Our ideal candidate loves marketing and sharing what she is passionate about. She is a goal-oriented team builder, and loves creating community and building connections among women. If this describes you, our team is prepared to guide you in creating a profitable program that lets you do what you love–while making a difference!
With franchising you are in business for yourself, but not by yourself. In 2021 we joined the International Franchise Association to expand the services and support we are able to offer our business owners. We're passionate about our belief that "Healthy Moms Make Healthy Families," and invite you to be a part of our team!
contact us
NAMED IN ENTREPRENEUR MAGAZINE'S LIST:
TOP 100 FRANCHISES FOR LESS THAN $50,000′
Moms on the Run has been named in Entrepreneur Magazine's list of 'Top 100 Franchises For Less Than $50,000' four of the last five years, with our latest ranking just released in 2023! The list features the top 100 franchises that can be started for less than $50k, ranked on the scores they received in the Franchise 500. Moms on the Run is proud to receive this recognition for our low investment business opportunity.
view the list
WHY START A FRANCHISE?
Find fulfillment doing what you love: running and encouraging others in their pursuit of fitness
Be your own boss; improve or add to your business acumen
Manage a part-time business that works around your/your family's schedule; you set your own hours
See the results of your hard work, watching your network of fit moms grow each year
Market something you're already passionate about: coaching and motivating women
Instantly join our growing network of like-minded fitness professionals
Make a big difference in the lives of local families in your community
Cheer on a mom who is crossing her very first finish line
Moms on the Run is proud to be named one of Minnesota's Largest Franchising Companies!
Twin Cities Business Journal: 2019, 2020, 2021, 2022, 2023 Not quite sure if starting something from scratch is for you? We may have opportunities to assume ownership of some of our corporately held locations; please inquire.

​WHAT OUR FRANCHISE OWNERS ARE SAYING
$1000 REFERRAL BONUS
Earn a $1000 referral bonus for helping us expand our brand! We need your help getting Moms on the Run into more communities where women need fitness, fun & friendship. If your referral leads to a new business owner opening up a new location with us, you'll receive $1000 after the close of the sale; terms and conditions apply.
Moms on the Run reserves the right to make all decisions regarding franchise ownership with our brand. All candidates must be well qualified and the right fit with our company culture, and we are not able to award a franchise territory to all candidates who apply.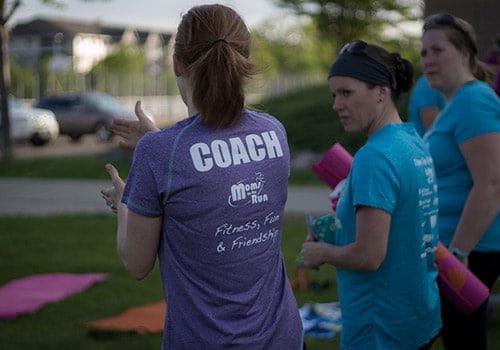 ​OUR MISSION
Inspire and Transform Women Through a Healthy Lifestyle of Fitness, Fun and Friendship Our program is about women supporting other women (not just moms). We help busy women embrace fitness routines that fit their lives. ​We aim to spread Moms on the Run to women across the country, helping them lead healthier lives and model active lifestyles. We intend to inspire the next generation of healthy families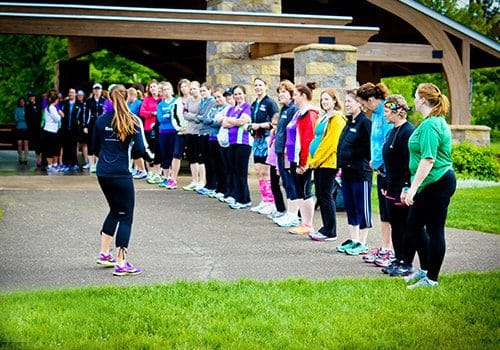 ​OUR INVESTMENT
The initial investment will vary depending on the size of the opportunity you are seeking. Initial single franchise fees start at $8,495, with deals available for multi-unit territories. Monthly service, brand and technology fees combined start under $300 per location. ​Moms on the Run has been ranked in the top 10% of Healthiest Brands by the Franchise Grade 500 for our low-risk investment!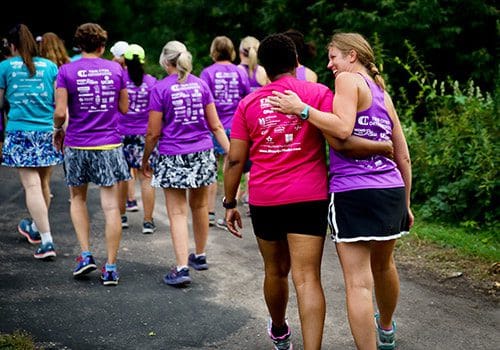 ​OUR PROCESS
We understand that investing in a franchise is a big decision for you and your family. We're happy to explore this possibility with you and see if it's the right business opportunity for you. ​If this sounds like something you may want to pursue, please fill out our informational request form today. You will receive a login to our Franchise Discovery Center, where you can learn more about our opportunity right away! We will reach out to begin the conversation and you can contact us any time as you are exploring our site. As we learn more about each other we will decide together whether it feels like the right fit to pursue a franchise in your community!

tell me more!
Our team is prepared to guide you through the process of creating a profitable business that offers you a part-time job doing what you love. Among many other benefits, you can expect:
Dedicated support from our corporate staff to assist you with the start-up process and beyond
Turnkey resources including our Operations Manual, training videos, marketing materials, customizable workout schedules, and other business management documents
Access to federally trademarked company and established brand with excellent web and social media presence
Mobile-ready technology to help manage your customers, marketing and business tasks on-the-go
Business and marketing resources at discounted pricing
We are proud to be members of the International Franchise Association, which provides vast resources and support for our team in helping our franchise partners thrive.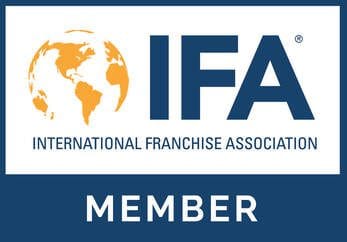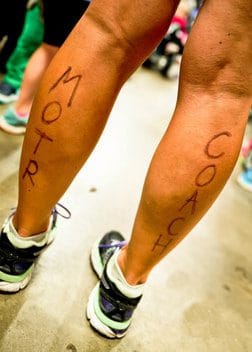 Franchise Interest Form
The general information provided on this site is not an offer to sell a franchise. Our business opportunity can be made exclusively through the delivery of a franchise disclosure document (FDD). Certain states require that we register our FDD before offering a franchise for sale. We will only offer to sell a franchise after we have provided a franchise disclosure document in compliance with all applicable federal and state regulations.