28-DAY HEALTHY LIFESTYLE CHALLENGE
FEBRUARAY 1-28
Gear up for spring by earning points in a number of wellness categories designed to motivate you and create solid, healthy habits.
Receive a tracking sheet and earn points for each activity that you complete.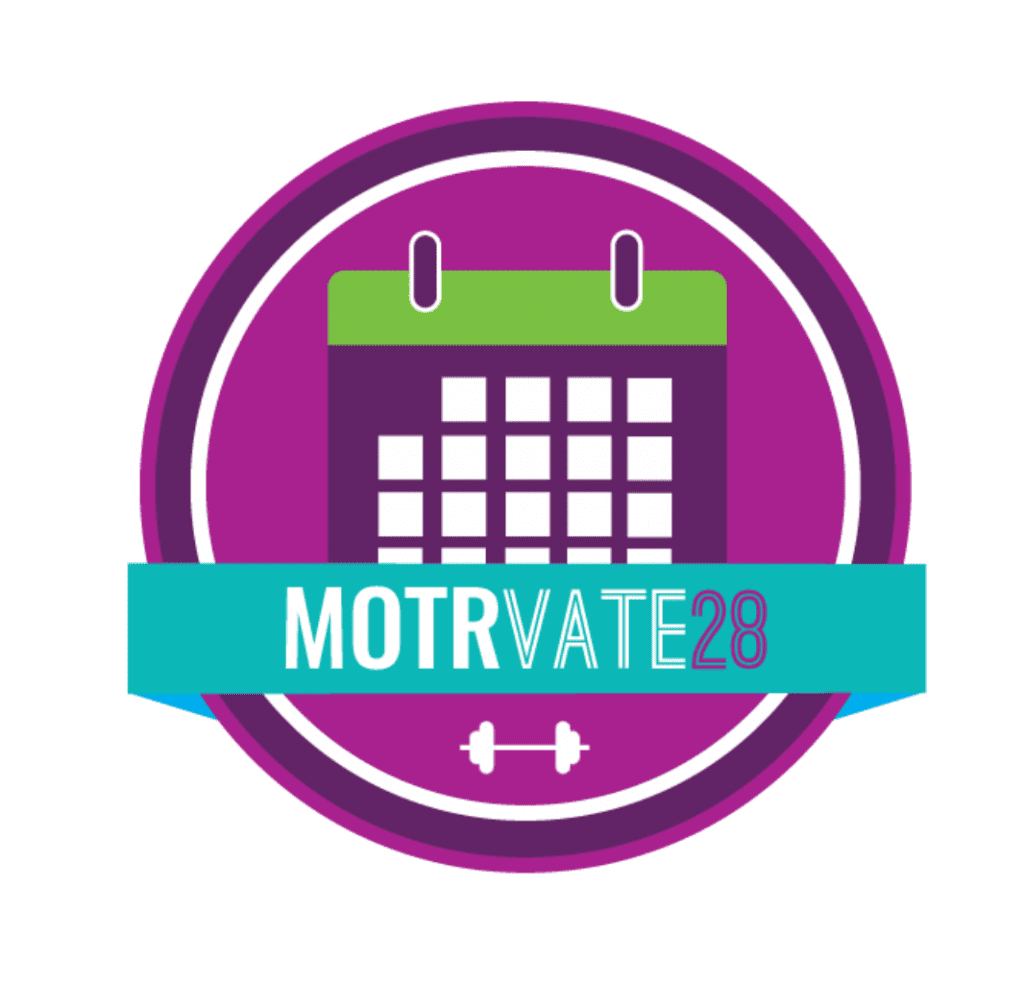 MOTRvate28 MERCH
Each year, we give MOTRvate28 registrants a new swag item. In 2023, it was an executive duffle bag. Stay tuned for the 2024 swag item.
Your purchase also includes:
Tracking sheet
Ability to win prizes on social media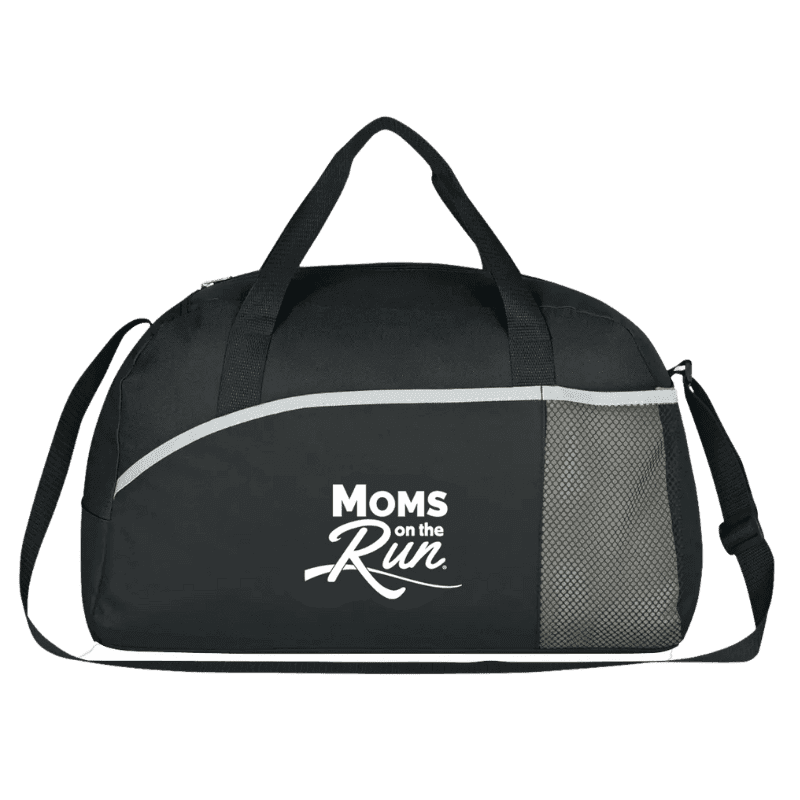 Participation is easy! 1) Register, 2) Track, 3) Comment on Facebook for chance to win prizes. ​

2023 registration closed

TRACK YOUR POINTS
With your registration, you will receive a tracking sheet to keep track of your points. The tracking sheet will be available in a Google sheet format or PDF. You can copy the sample sheet into your own Google sheet or Excel if you'd like to track electronically. Only those who are in contention for overall points earner will be asked to submit trackers for verification.

POST TO FACEBOOK
Watch for a post on our National Facebook Page every Monday in February and comment on the post with your weekly points earned so far, or just a checkmark to let us know you're tracking! You may comment any time that through Wednesday. On your last check-in, post your grand total or a simple comment. There will be weekly prize drawings as well as additional bonus point opportunities throughout the challenge.
like us on facebook!
| | |
| --- | --- |
| Activity | Point Value |
| Active Lifestyle: Anything that provides low intensity cardio for increased activity (i.e. park far away to increase your walk, take stairs instead of an elevator, add stairs or walks to your lunch break.) 1 point per activity | 3 points max/day |
| 10 minutes of moderate to high intensity cardio exercise* (brisk walk, use of a gym machine, run, etc.) | maximum 18 points/week |
| 10 minutes of strength training* | |
| Eat at least 5 servings of fruits and veggies per day | 5 points |
| Limit sweets to 1 a day | 2 points |
| Drink 8 or more glasses of water per day | 5 points |
| Get 7 or more hours of sleep per night | |
| Get 10 minutes of self-care (foam rolling, injury prevention exercises, relaxation/meditation/prayer, reading, etc.) | 3 points max/day |
| "Choose your own!"* No alcohol? Increase cardio intensity? Get back into running again? Adherence to diet recommendations from a health care provider? Set your goal and get 3 points for achieving it each day! | 3 pts max/day |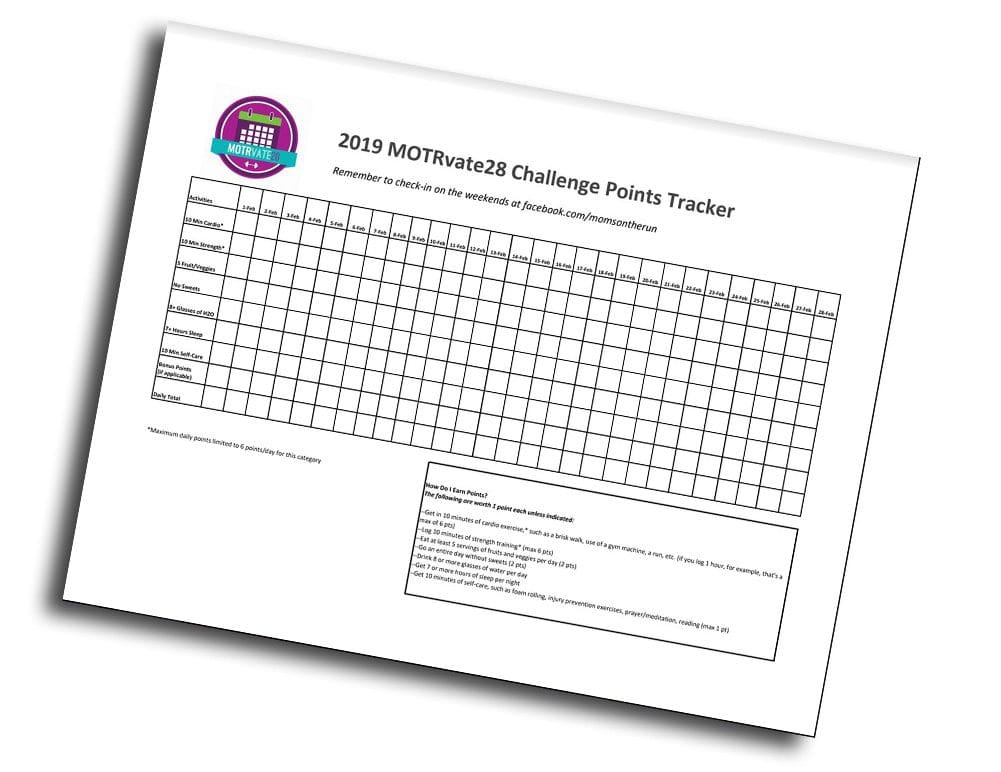 Please note: Health and Exercise needs vary by individual. Our points are not designed for implying minimum or maximum health benefits in each category, but rather to promote a balanced approach to wellness where a variety of lifestyle improvement categories are pursued to achieve greater health. Moderate exercise includes brisk walking; we do not recommend 180 minutes weekly of intense exercise.
Must be 18 or older and a U.S. resident to register. All adults are invited to sign up. Children are welcome to participate alongside you for fun! By joining in this challenge you are attesting that you are physically conditioned to do so and you accept all liability arising from your participation. Posting on social media (Facebook) is required to have the chance to win bonus prizes. If you do not have a social media account you may ask someone to post on your behalf.
ADDITIONAL CHALLENGES AHEAD