MOTIVATION & ACCOUNTABILITY CHALLENGE
JULY 1-31
Join us for a fun challenge to stay motivated and accountable with a regular exercise routine. Our Month of Miles Challenge will help you set goals to increase your mileage a bit each week as you are motivated to move your body every day. Walking, jogging, intervals and running all count toward your movement goal. Even if you're usually a runner, walking is an important part of success in this challenge and is encouraged as a safe way to increase mileage.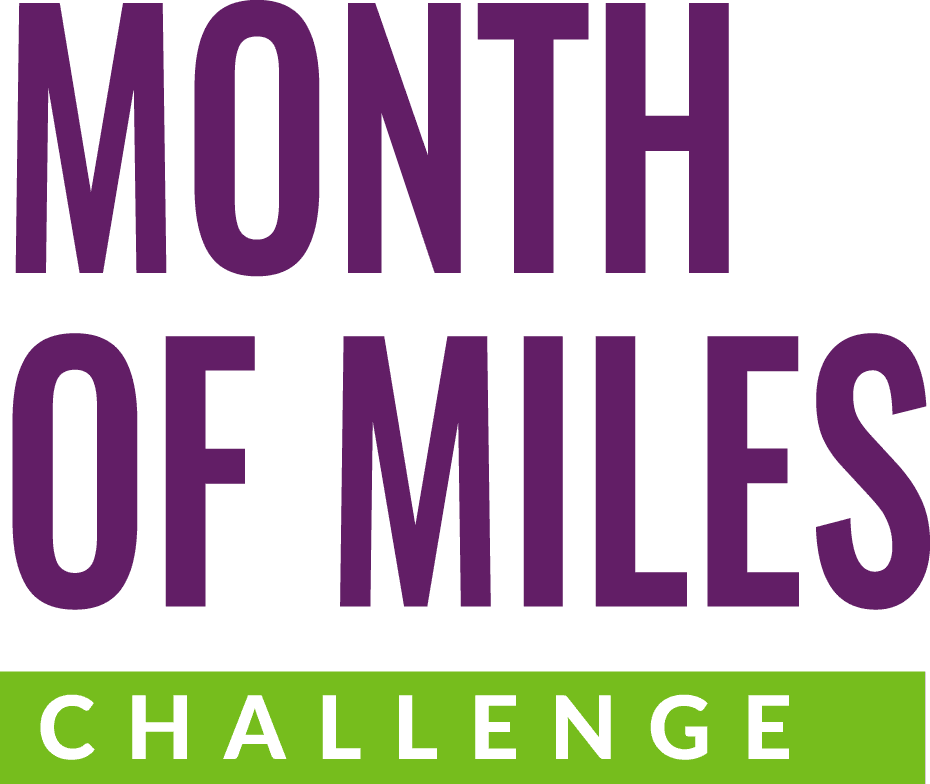 This is a personal challenge. Start right where you're at and work up from there. It could be .5 miles for your first day, but the point is to make sure to log something! Try to increase your overall distance each week by 10 percent.* Remember, your only competition is YOU!
*We advise NOT increasing your running if you are already where you want to be with your mileage. If you do have the personal goal to increase your running, we strongly advise not increasing this mileage more than 10% a week.
2023 Registration Closed
MONTH OF MILES MERCH
Each year, we give Month of Miles participants a fun Moms on the Run t-shirt. The 2023 shirt proclaimed "One more mile." Stay tuned for the 2024 shirt design.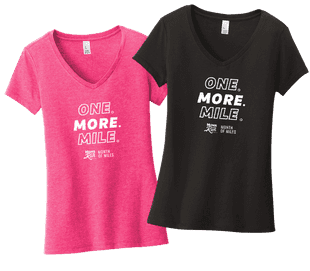 For less than $10 a week, you will receive regular inspiration and support from our Moms on the Run coaches and teammates.
Your entry in this challenge will include all of the following:
our month of miles tee in sizes XS-3XL
a mileage tracking sheet (optional; you may also track in your favorite GPS app)
weekly check-in posts and regular motivation on our national Facebook page
fun weekly challenges to spice up your walking and running miles the chance to win prizes!
local accountability and incentives may be available; varies by location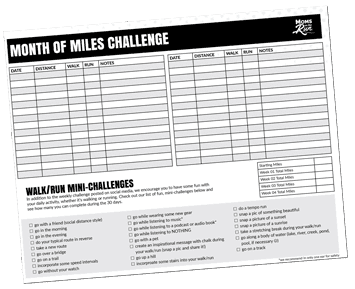 how far can we run together?
This is a personal challenge, but it's also fun and powerful to see what we can accomplish as one #MOTRstrong team.
Let's journey around the country together! How far can we go?
New York to Los Angeles: 2,790 miles
Miami to Seattle: 3,297 miles
Minneapolis to San Antonio​: 1,252 miles
Where will we go next?!
Are you ready to take on the challenge?
Don't wait! The challenge begins July 1!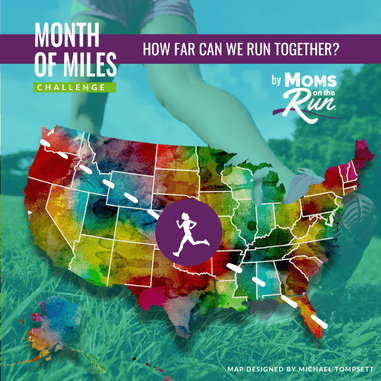 ADDITIONAL CHALLENGES AHEAD