5K TRAINING PROGRAM FOR ALL FITNESS LEVELS
Our Signature Training Program is an instructor-led fitness program with coaching to motivate, educate and encourage you on your fitness journey. The program typically runs 18 weeks and offers classes options that meet from 1 to 3 times per week or more! All fitness levels are welcome, from walkers, beginning runners to experience runners. You'll start at your own level and progress throughout the season.
Our 18-week Signature Training Program offers a variety of class types including cardiovascular interval training for all levels concluding with strength training, stretching and education. Our Learn to Run program will help you safely build up to your first 5k race. Walkers and experienced runners, will be encouraged to follow an interval training schedule designed to maximize your fitness levels.
WE OFFER A VARIETY OF CLASS TYPES SO YOU'RE SURE TO FIND THE RIGHT FIT FOR YOU
5K INTERVAL TRAINING CLASSES
Each 60-minute class format typically includes 30 minutes of cardiovascular interval training for all levels, a warm-up and cool-down, 15 minutes of strength training, and 10 minutes of stretching and education.
ENDURANCE RUN CLASSES
Our weekly steady paced runs offer an option to gradually increasing mileage over the course of the season to build up to a 10k, half marathon or more. Beginning runners can use this workout to get in an additional interval training session.
TRAINING FOR ALL LEVELS
Moms on the Run offers a structured fitness program for women of all ages (not just moms) and fitness levels who want to get in shape–and have a fun time doing so. Run your first 5K, improve your speed and endurance or stay motivated in your walking routine. You'll start right where you are and walk, jog or run your way to a first race or personal record.
LEARN TO RUN
Our Learn to Run program will help you safely build up to your first 5k race. You'll start out mostly walking, and end the season with non-stop jogging. It is recommended for those who are able to comfortably get through one minute of consecutive jogging at the program start.
RECREATIONAL RUNNING
This is a great program choice if you've completed the Learn to Run program and are interested in continuing to run, however you prefer to always have a brief walking break. The length of the walking breaks decrease through the season, so the program still is progressive and works to improve your cardiovascular fitness level. You are free at any time to walk more or run more than the schedule indicates.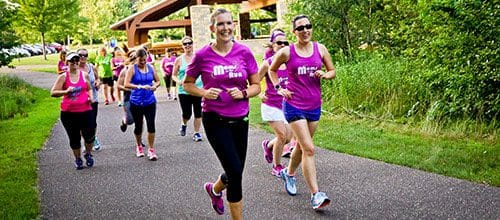 INTERMEDIATE RUNNING
This program is adaptable for all levels of runners, however, it was designed for improving cardiovascular fitness in intermediate runners. Runners will start the program with jog/run intervals with the intensity of the program determined by personal effort within the options provided. Our intermediate training schedule is also effective for walkers!
WHY INTERVAL TRAIN?
Cardiovascular interval training is where you alternate between a high-intensity and low-intensity effort. Intervals not only offer a great workout, but research shows that it increases fitness and burns more calories over a short period of time than steady-state cardio run. In our program, new runners will switch between walking and running and will work towards the goal of running their first 5k race to conclude the season. More advanced levels will switch between jogging and running and will focus on improving speed and fitness.

LEARN MORE ABOUT INTERVAL TRAINING
STRENGTH TRAINING
Each interval training class features a strength training workout. Strength training is a great addition to your running routine; adding a strength workout 2-3 times a week will help you stay injury free by keeping your muscles strong and balanced. In addition to injury prevention, strength training will increase both muscular power and endurance, to improve your pace and help your running legs will last longer!
DISTANCE TRAINING FOR 10K, HALF MARATHON OR MARATHON
Each week our program offers a steady paced cardio workout. This class offers a way for women to gradually increase their mileage to train for a 10k, half marathon, or marathon. Most locations offer a 10k race option at the end of the season.
Participants in the learn to run program can use the weekly endurance run class as a way to get in another interval workout.



ACCOUNTABILITY
We provide the accountability you need to establish and stick to your fitness routine.
FRIENDSHIP
Our unique approach features women of all ages and fitness levels supporting other women. A strong sense of community thrives in this fun team environment.
STRUCTURE
We offer a structured fitness program with workouts that vary from week to week to keep things fun and fresh. Our fitness program is directed by an Olympian and career runner.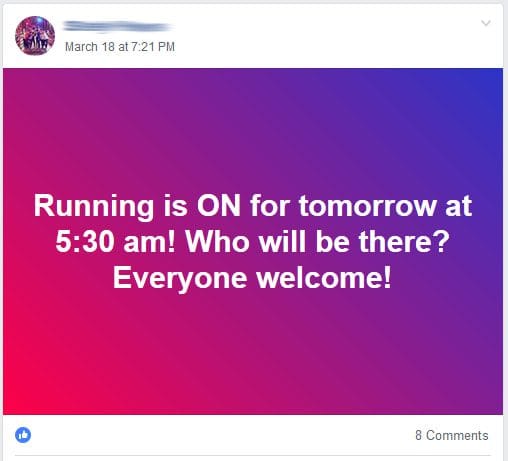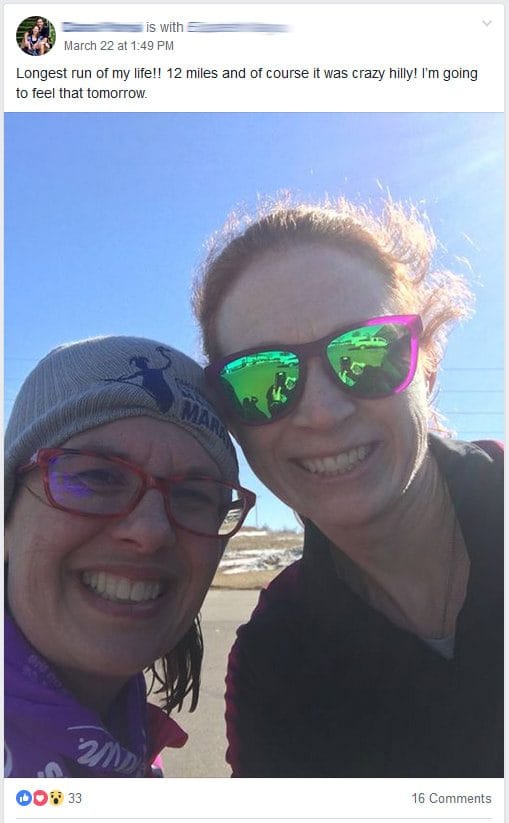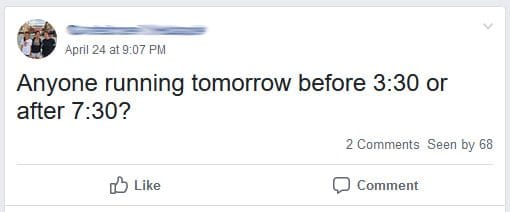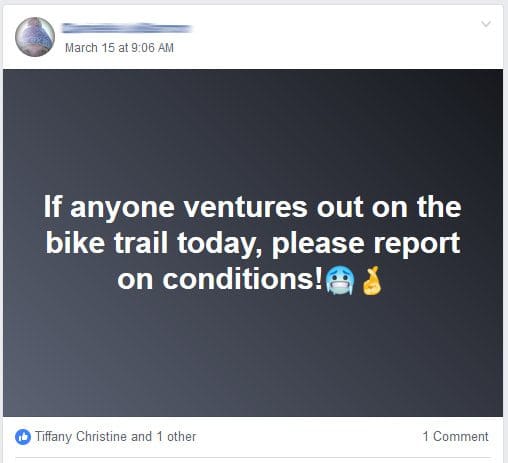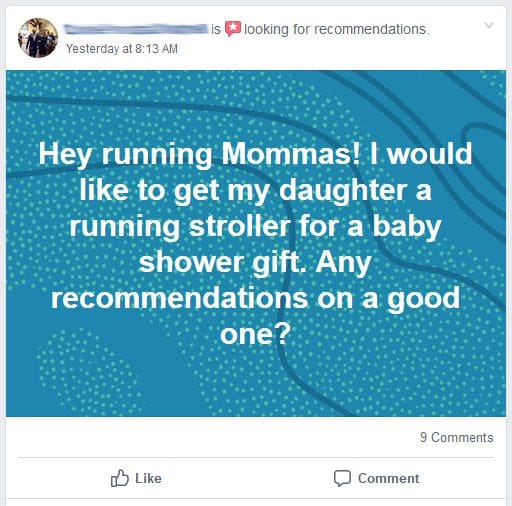 PRIVATE FACEBOOK GROUP
With your Moms on the Run enrollment, you'll get access to a Private Facebook group of runners from your location. This will connect you to an amazing group of fellow runners where you can:
celebrate accomplishments
get encouragement
connect with your running buddies for extra miles before or after class
check on trail conditions
get advice and recommendations from fellow runners
claim bragging rights!
LET'S CELEBRATE!
Each summer, our Signature Training Program in the Midwest culminates in a 5k/10k/Kids Run – this is an event worth traveling for! We welcome members and non-members from all our locations nationwide. We also have virtual options and feature our "Kids Run with an Olympian" event!
Celebration events are also a common way we wrap up a season! It's fun to have an excuse to come together in something other than workout gear and celebrate the hard work you've done. These events happen locally or sometimes community wide, bringing several of our locations together.
Moms on the Run 5K/10K
Our 18-week Signature Train Program in the midwest concludes in August with the Moms on the Run race experience in the Minneapolis-St. Paul metro. For many women, this milestone marks the first race of their lives, a goal they began working toward in the spring.
LEARN MORE ABOUT THE RACE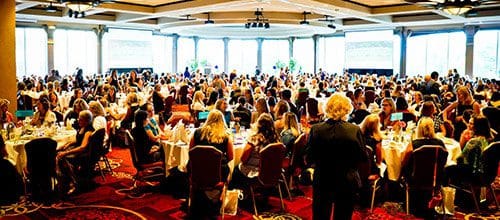 Let's Party!
All of the excitement and momentum that comes from completing the Moms on the Run race may be carried on through a celebration event in the Minneapolis-St. Paul metro area and/or at each individual Moms on the Run location.