A MONTH-OF-MOVEMENT CHALLENGE
NOVEMBER 1-30
Join us for a fun challenge, MOVE-Ember, during the month of November: Move 30 minutes a day for 30 days. Your movement does not have to be cardio — it just has to be steady movement. We encourage you to get creative: vacuum, clean out the garage, scrub the shower, play with the kids — anything that gets the blood pumping!
If you have to skip a day, you can make it up in the upcoming days. For example: if you miss a Monday (#nevermissamonday), you can add 15 minutes to your workouts on Tuesday and Wednesday.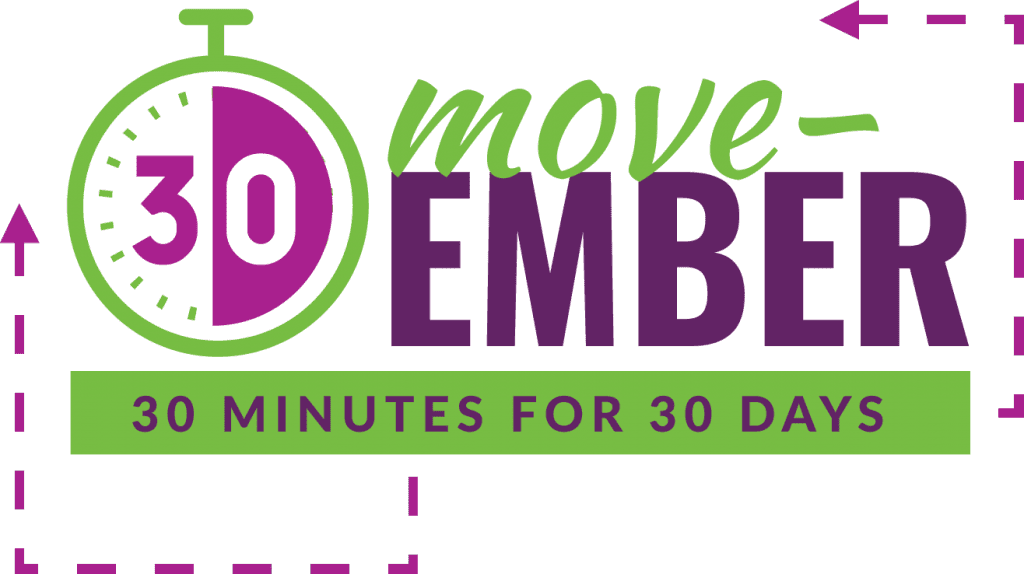 Each year, we give MOVE-ember registrants a new swag item. In 2023, it was a high-visibility long-sleeved t-shirt. Stay tuned for the 2024 swag item.
Your purchase also includes:
Four weeks of accountability to complete your goal

Move-ember movement 

tracker

Opportunity to win prizes via social media
Purchase the MOVE-ember challenge for $39 and you'll get an instant download of our movement tracker. Free class pickup is available for your shirt or you may choose direct shipping for $8.

Track your movement and time spent each day for the month of November.

Every Monday National Moms on the Run will have a social post about the challenge. 

Comment on each of these weekly posts by Thursday at 9am CT in order to be entered into the weekly drawing for prizes.

Every Friday National Moms on the Run will update the weekly post with an announcement of the weekly winners.

Every Friday we'll send an email with encouragement and ideas to help you get moving.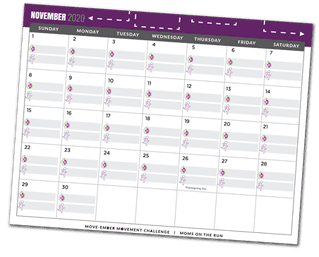 ADDITIONAL CHALLENGES AHEAD